Microplate washers are sophisticated instruments generally used to wash and clean the microplate, well plates, etc. Microplate washers are used to remove reagents from sample wells on microplates and to prepare them for the next step in an assay or procedure. They are the laboratory device used to control the process of washing experimental samples arranged in plate-based formats.
Microplate washer
Microplate washers are used to evenly distribute the load of the threaded fastener with which they are used. The microplate washer, also known as a "plate or ELISA washer," is made to carry out the washing procedures necessary for the ELISA technique. Throughout the several steps of the method, the wells of the ELISA plate are washed in the microplate washer.
Depending on the test run, the washer can intervene one to four times, delivering the washing buffer, agitating, and removing the unbound reagents1 until the scheduled timeframes and cycles are finished. One reservoir holds the washing buffer, while the other holds the waste produced during the washing operation. The washer contains two reservoirs.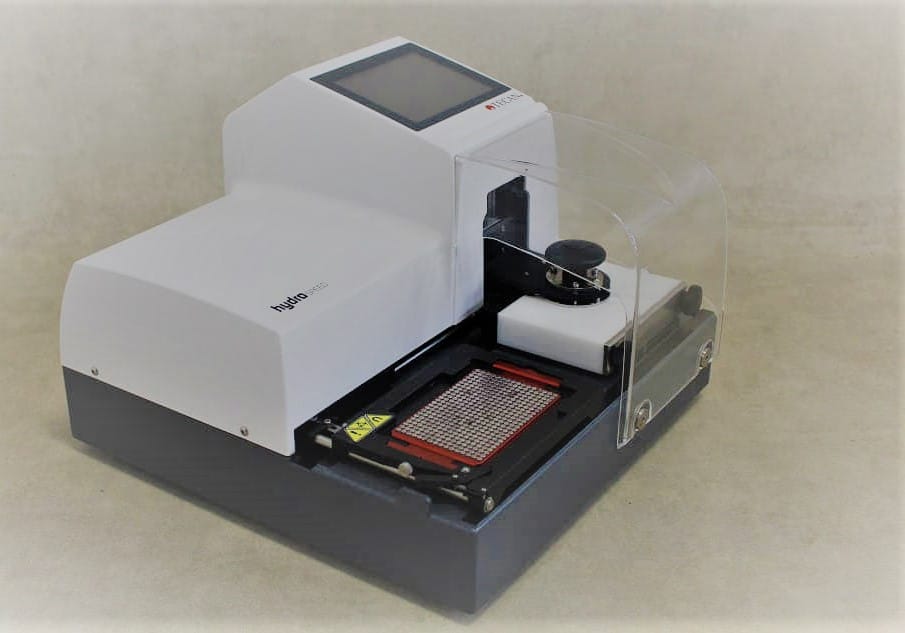 Different types of microplate washers
They are different varieties of microplate washers depending upon the type of experiment we are carrying out:
96-well microplate washer
As we have already studied the 96 well plates, now we are going to focus on the 96 well plate microplate washer. For simple use with 96- or 384-well plates in standard ELISA applications, microplate washers are designed. Each assay is very simple to set up because of the simple graphical user interface. Protocols are developed quickly and easily with little need for user training because of context-specific support features. Additional advantages of microplate washers include walk-up functionality, adaptability in well plate size, automatic rinse in some machines to decrease clogging, and cross-wise aspiration to lower residual volume in each well.
ELISA microplate washer
Microplate washers are lab tools made to regulate the washing process for experimental materials set up in plate-based formats. Microplate washers quickly dispense, soak, and aspirate liquids from loaded plates once users load them and choose a program. Antibodies, antigens, dried protein stabilizers and blockers, wash buffers, in-solution protein stabilizers, substrates, stop solutions, and sample/assay diluents if necessary are all common parts of an ELISA kit.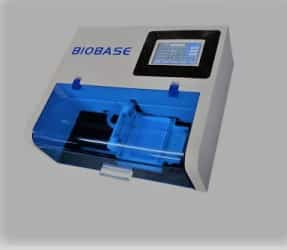 Automated microplate washer
Several custom dispensing and aspiration rates should be able to be made and stored by an automated microplate washer. Microplate washers can aspirate the liquid from the wells without losing the beads if you utilize bead-based assays in the lab. The automatic microplate dispensers are capable of handling volumes of as little as 500 nanoliters.
We require software that is compatible with all of your instruments in order to integrate an automated microplate washer with a liquid handling robot and microplate robot. The washing process can be entirely automated both upstream and downstream with the appropriate software.
Microplates are automatically profiled by automatic microplate washers, eliminating the possibility of human error. As a result, the microplate can be positioned correctly and the wash cycle can function well. Microplates are available in a range of sizes (96, 384, and 1536 well plates), hence automatic washers are created to read and understand the size of the microplate in order to do the appropriate cleaning.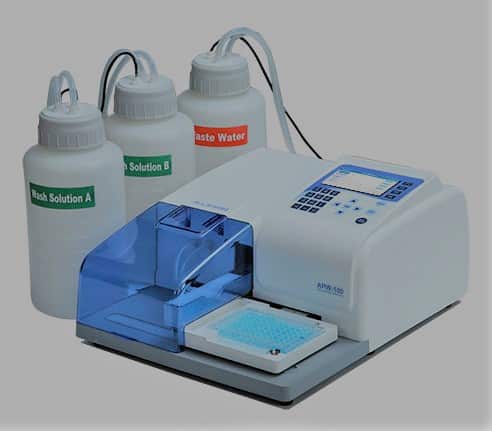 Biotek microplate washer
Biotek offers reasonably priced liquid handling that is high-performing, low-maintenance, and simple to use. Moreover, it offers automated liquid handling and dispensing, ensuring precision for walk-away procedures. Microplate washers, Multimode dispensers, and Auto pipetting systems are three different types of pipetting systems. The microplate reagent dispensers from BioTek use two specialized fluid delivery systems to meet various liquid handling needs.
Comparison between the microplate washer of Biotek and Thermofisher
Thermo Scientific's Wellwash Microplate Washer is a dependable, simple-to-use microplate-strip washer that can safely and securely clean 96-well plates. Along with the wash volume of
25 to 3000 μL/well
50 to 1000 μL
50 to 1000 μL (96); 20 to 300 μL (384)
It is found in different prices and with different models like
| | |
| --- | --- |
| Well-wash Versa 2×8 | 8130.00 EUR Each |
| | |
| --- | --- |
| Wellwash Versa 2×12 | 8170.00 EUREach |
Touch Plate Washer Biotek 405TS
Its system's exceptional performance and dependability make it the best choice for tasks ranging from delicate cell washing to robust ELISA and bead washing. The volume range of the single manifold with straight dispense tubes is 50 to 3,000 L/well, in 1µL increments.
Principle of microplate washer
Reagents are taken out of sample wells on microplates using microplate washers in order to get them ready for the next stage in an assay or procedure. A wash solution is dispensed during the procedure, and through a series of buffer dispensations and aspiration cycles, it eliminates unbound liquid contents from the microplate's wells while leaving bound products behind.
Vacuum suction is then used to remove the wash solution. Washers consist of a microplate workstation with an aspirating head for the cleaning solution, a reservoir kit, a pump module, and a manifold priming tray.
References
https://www.globalspec.com/learnmore/labware_scientific_instruments/clinical_research_labware/microplate_washers