Eppendorf tube is a small vial-like structure used to collect and store samples, extracts, solvents, etc for laboratory use generally used in labs, biotechnological places, microbiology, etc It is generally made up of plastic and found in various sizes ranging from 0.5-2.0 mL. They are also called microcentrifuge tubes.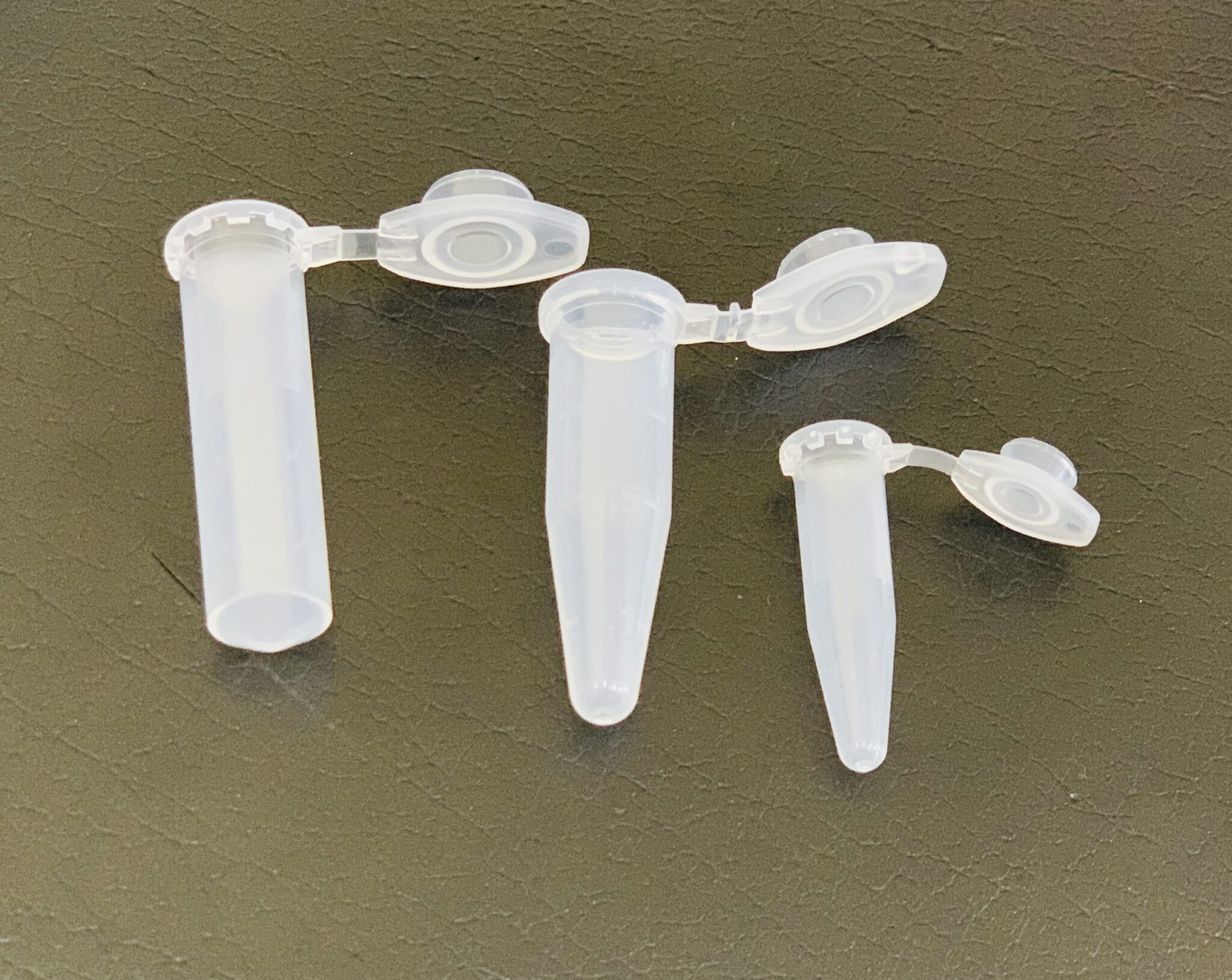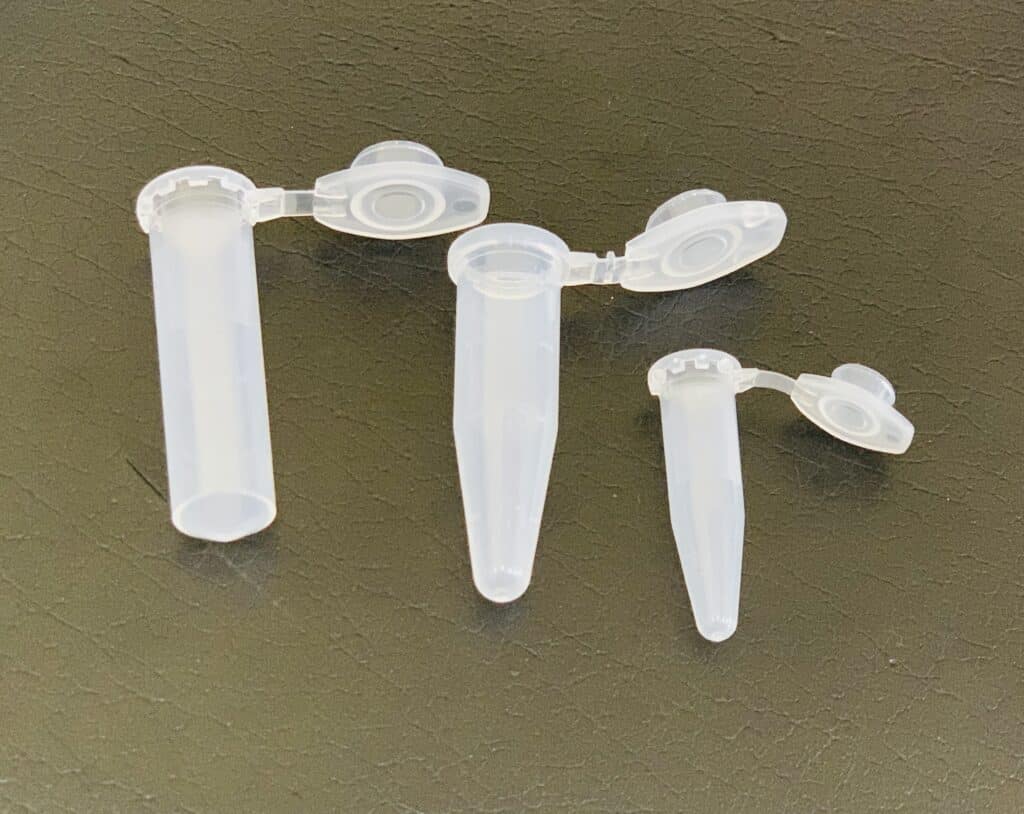 Eppendorf tube
Eppendorf Tube is a leading provider of instruments, supplies, and services for handling liquids, samples, and cells in laboratories around the world. Single-use polypropylene Eppendorf tubes are used to prepare, mix, centrifuge, transport, and store samples and reagents. Pure polypropylene (PP) is used only in the fabrication of Eppendorf Tubes and Eppendorf Plates.
The characteristics of this plastic are low wettability, good stability, and mechanical strength over a wide temperature range. Additionally, PP is largely biologically inert and resistant to the majority of organic and inorganic acids, bases, and organic solvents used in laboratories.
Microcentrifuge tube
A microcentrifuge tube is employed in a variety of life science and biological lab applications, including sample storage, reaction running, spinning down of materials, and sample separation. Microcentrifuge tubes will probably be necessary for your lab for any research that requires small amounts of 5 mL or less.
The Eppendorf Microcentrifuge Tube, also known as the "Eppendorf Tube," is a synonym for the Microcentrifuge Tube that has earned a reputation for excellence in the scientific world.
Types of Eppendorf tube
There are various types of Eppendorf tubes ranging in different sizes. To satisfy particular laboratory needs, the Eppendorf tube is offered in a range of designs and with a selection of characteristics. They differ in volume, level of tube wall adsorption, package design, quantity, etc.
1.5 mL eppendorf tube
Macrolon is the material, and it has the following dimensions (W x D x H): 140 x 145 x 115 mm; 300 g. No. 8289Q22 for Thomas for thorough mixing of up to 64 1.5 ml Eppendorf tubes. Generally used to centrifuge substances, for the storage of nanoparticles, and samples.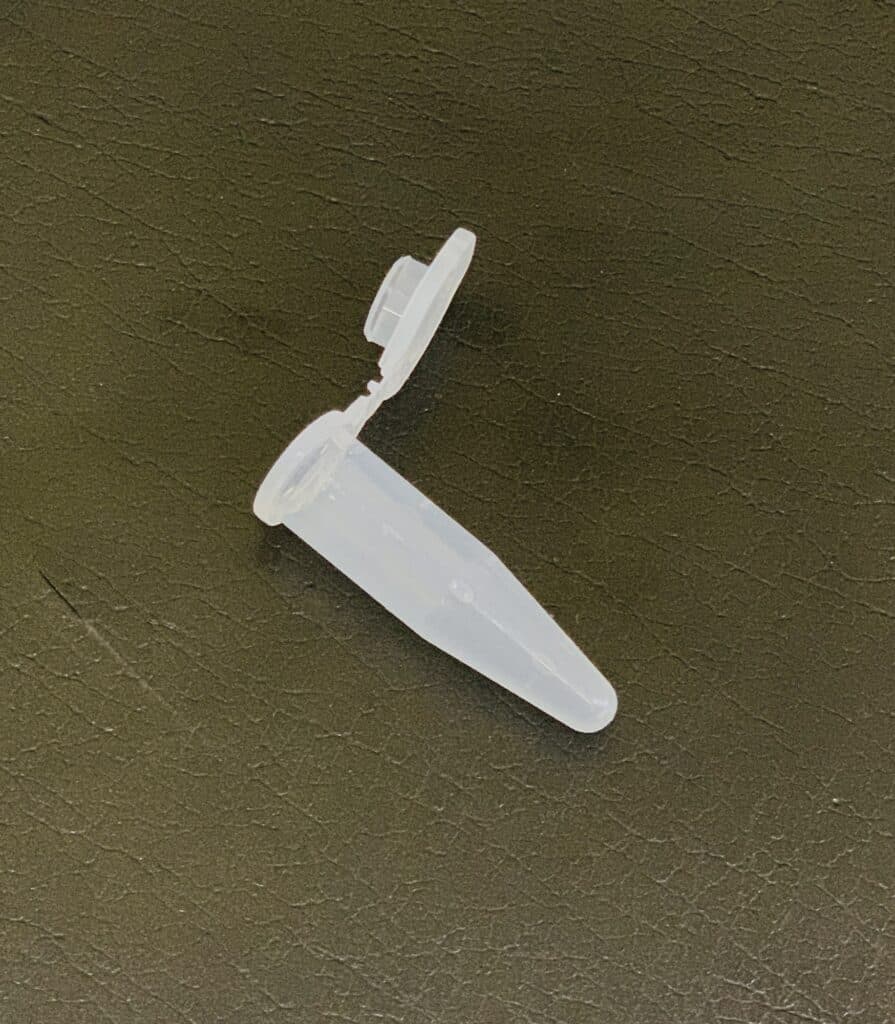 2 mL Eppendorf tube
The diameter of a 2mL centrifuge tube is:
| Capacity | 2mL |
| --- | --- |
| Size | 11mm (Outer Diameter) x 40.6mm (Length) |
| Temperature Rating | -80° to +121°C |
| Type | Premium Microcentrifuge Tubes |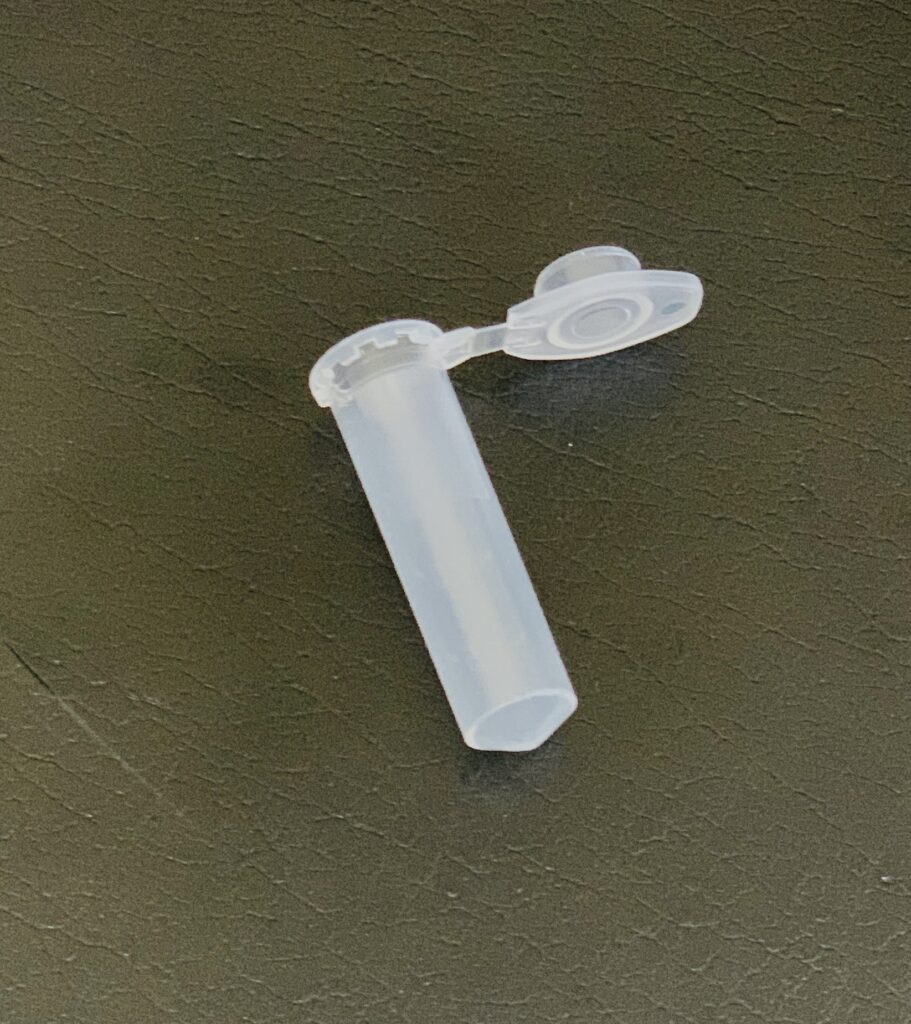 0.5 mL eppendorf tube
Holds 96 total of 7.5 mm in diameter, 0.5 ml microcentrifuge tubes. 0.5 mL Eppendorf Tubes at Rs 1.55/piece | Visakhapatnam | ID: 21214325833.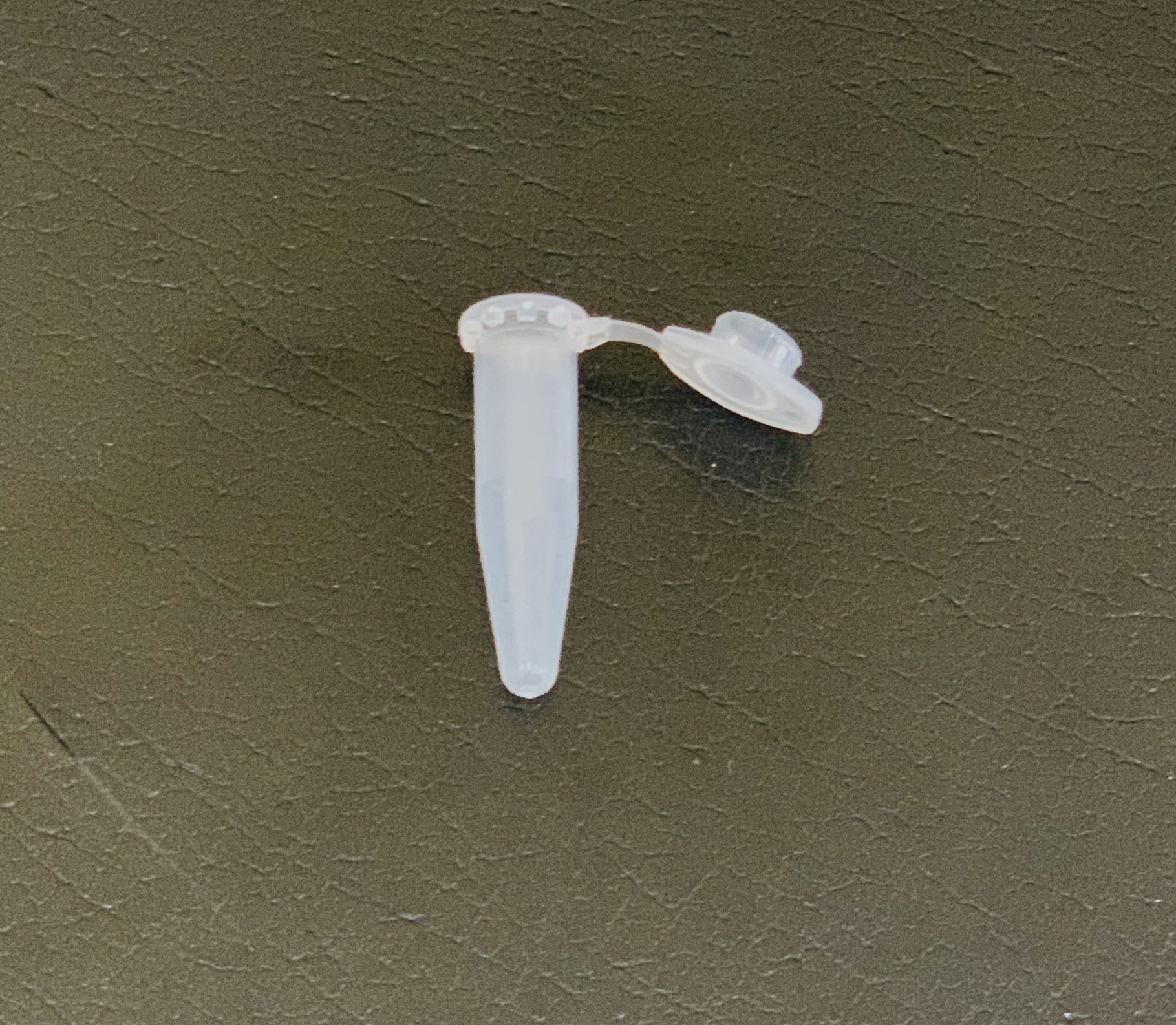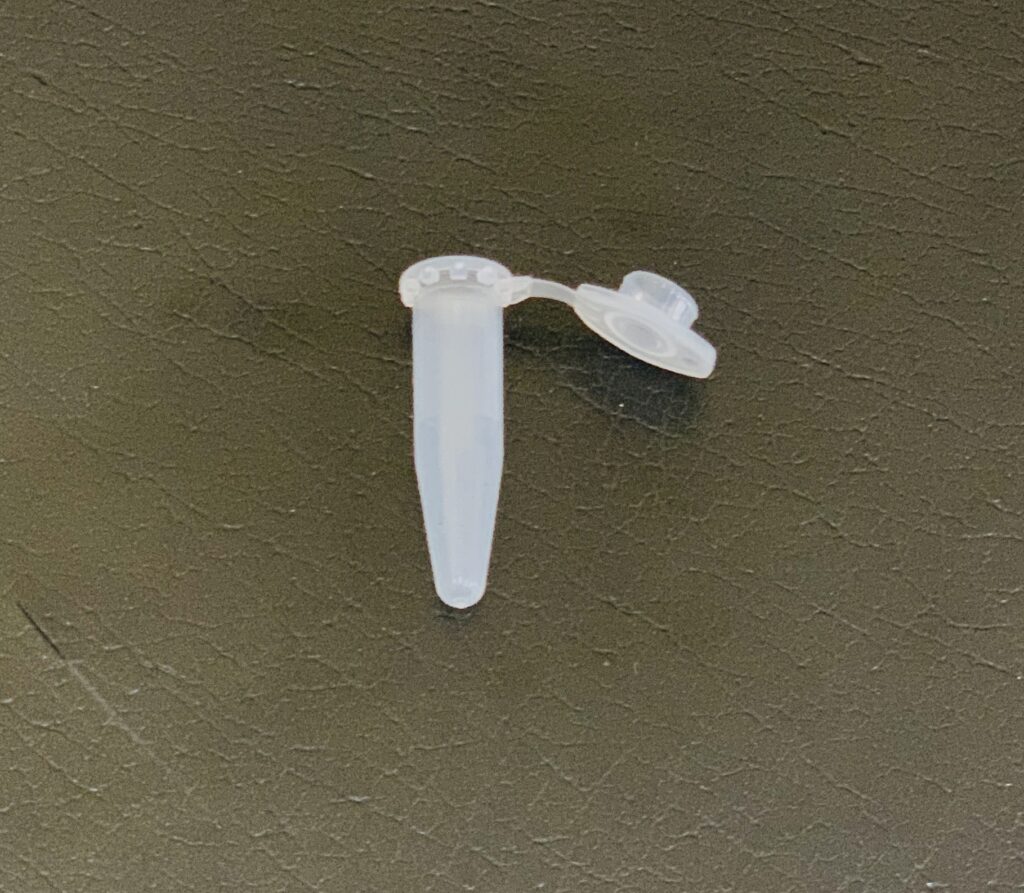 Eppendorf tube rack
Eppendorf 1.5ml and 2ml microtubes are intended to be held in the rack with square wells. It is made of polypropylene, may be autoclaved, or frozen, and is resistant to the majority of common chemicals and acids used in laboratories. It contains an alphabetic grid to make retrieval simpler.
Features of tubes
There are several different sizes available.
External graduations make it simple to determine the level of fill in an Eppendorf tube.
Flat tube caps make it simple to label sample numbers.
A transparent, uncolored Eppendorf tube is best for protocols that need simple sample viewing.
Attached pop-on pop-off lids make it simple to open and close with only one hand while maintaining a tight seal to protect your samples from contamination or spills.
High limitations for centrifugation.
Uses of Eppendorf tube
For storing human test specimens
In various areas of molecular biology, microcentrifuge tubes are frequently employed. For processing and storing small-volume samples, extracts, and reagents, these conical 1.5 mL tubes are perfect.
For PCR, DNA loading
For preparing, mixing, centrifuging, transporting, and storing solid and liquid samples
The Eppendorf tube ensures safe and exceptional centrifugation stability, guards against evaporation, and offers a flawless seal.
Eppendorf tube price
Eppendorf 022364116 Polypropylene Flex-Tube Microcentrifuge Tube, 1.5ml Capacity, Clear, Bulk Pack (Case of 10000)
$58.-$62.